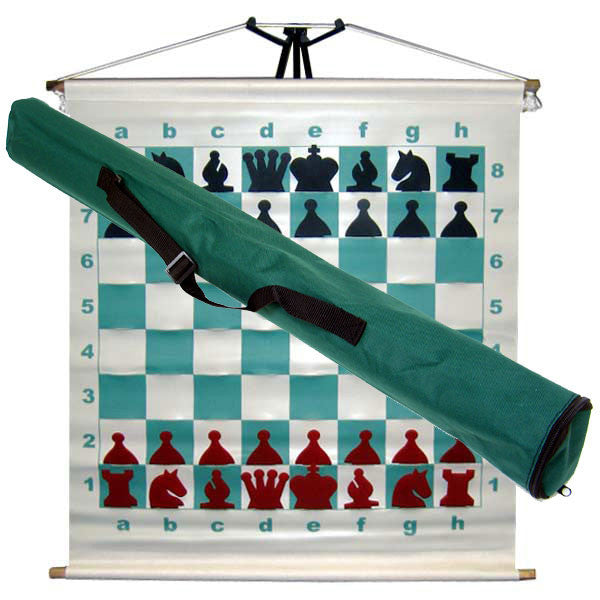 Basic Slotted Chess Demo Board with Red & Black Pieces & Bag
---
YOUR BAG COLOR MAY VARY FROM YOUR SELECTED BOARD COLOR.
This Slotted Chess Demo Board is a serviceable, less expensive type of demo board for those who are really on a tight budget. It has all 32 chess pieces, 16 in red and 16 in black, which fit into the board through slots cut into the board material.
These boards are great for teaching, group analyzing, or displaying tournament chess games in progress. The demo board features 3" squares and large pieces. Two wooden dowels give the board support at top and bottom while a strong cord allows the chessboard board to be hung up almost anywhere.

The Bag is made of durable nylon and has a heavy-duty zipper closure at one end of the bag. It includes an adjustable handle for carrying convenience and keeps the demo board tightly packed and protected.
Large 27" x 27" demo board w/ 3" squares
Full set of red and black pieces
Easy-to-see pieces
Great for small/medium groups
Demo Bag with adjustable handle
**Color of bag may vary**
---
Share this Product
---
More from this collection