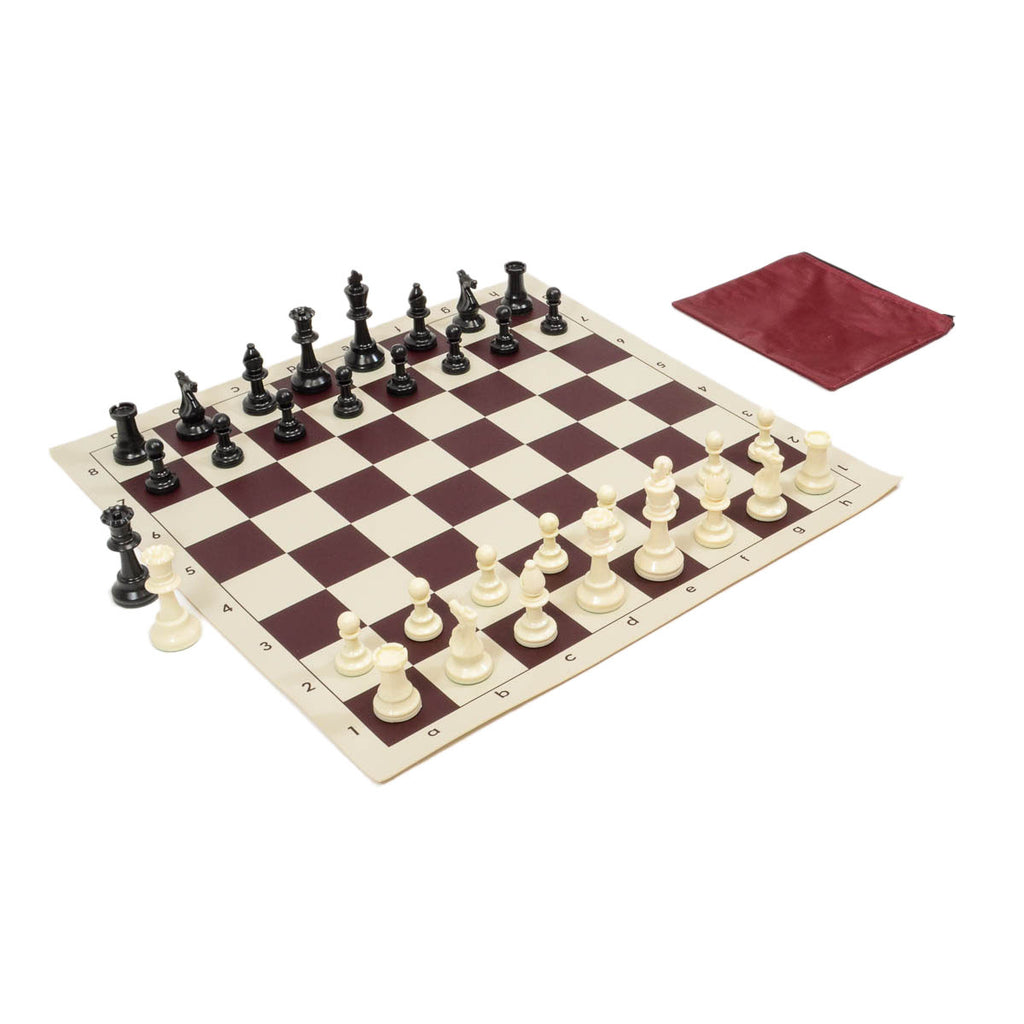 Basic Club Chess Set Combo - Burgundy
---
The Basic Club Chess Set Combo includes our Basic Club Special Chess Pieces, Basic Vinyl Chessboard (20"), and Perfect-Fit Chess Pieces Bag.
These chess sets are perfect for schools, clubs, or individuals who want the convenience of carrying chess sets but have a tight budget and don't need the full Carryall Tournament Chess Bag. Each set comes with one set of 32 pieces (plus two extra queens), one board, and one bag (colors refer to board and matching bag). All equipment meets chess tournament standards.

Wholesale Chess Chess Set Combos are an excellent choice for chess players, teachers, and experts. Our sets are made of the highest quality materials and are available to you at the lowest prices.
Basic Club Chess Pieces
Complete set of 32 chess pieces PLUS extra Queens
Meet all tournament standards
See Product Specifications for size and weight of pieces
Basic Vinyl Chess Board
Tournament standard chess board
Board measures 20" by 20"
2 1/4" squares
Clear and legible algebraic notation
Perfect-Fit Chess Pieces Bag
Ideal size chess bag for clubs and schools
8.5" x 7"
Holds one set of pieces
Strong zipper King Height: 3 3/4"
King Base: 1 1/2"
King Weight: 27g
Weighted?: No
Piece Material: Plastic
Extra Queens?: Yes
Board Size: 20" x 20"
Square Size: 2 1/4"
Board Material: Vinyl
Bag Size: 8.5" x 7"
Bag Material: Nylon
---
Share this Product
---
More from this collection