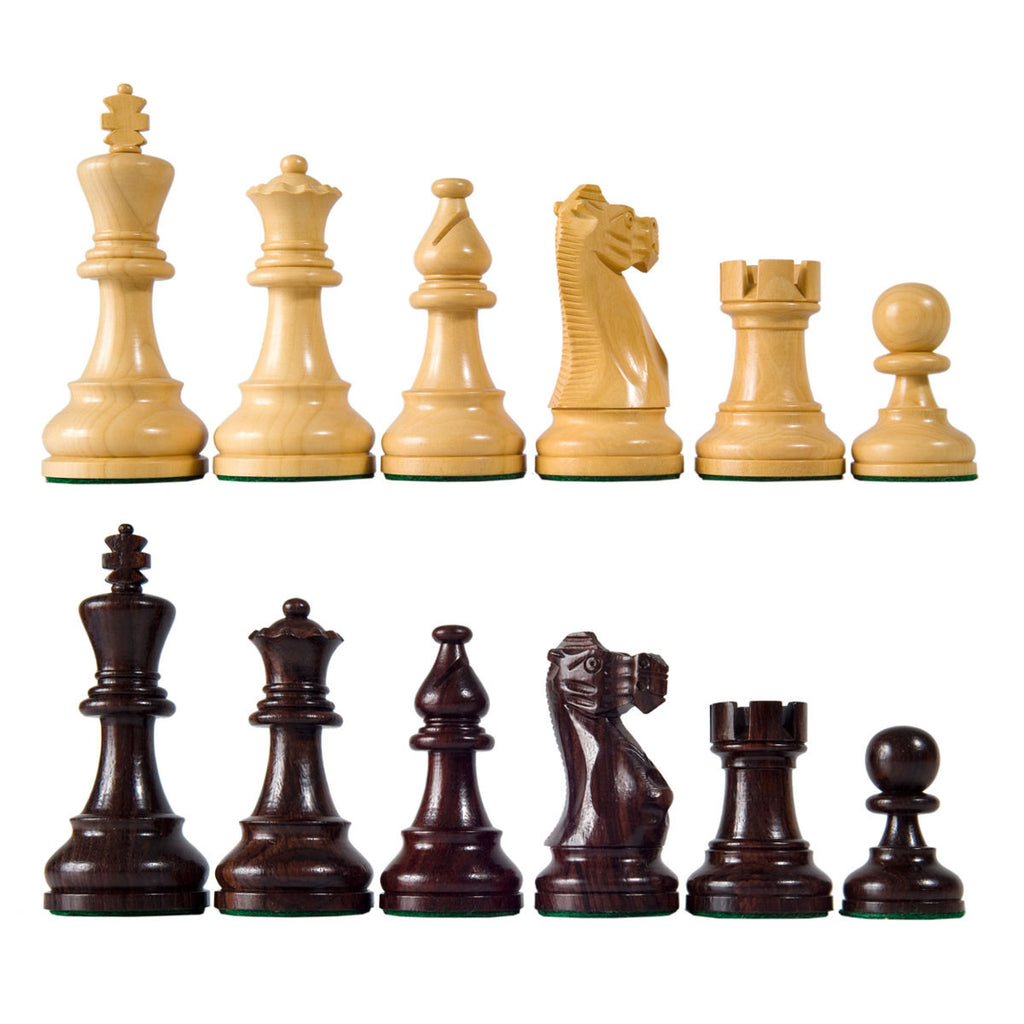 American Staunton Chess Pieces - Rosewood
---
Another set new to our collection of wood chess pieces is the American Staunton wood chess set. It is not only a striking set, but is a bargain for the price.

The king stands 3 3/4 inches tall with a 1 5/8 inch base. The knight has the traditional raised head with his ears laid back, teeth bared and nostrils flared so that he's ready to do battle!

The dark side of this set is made from your choice of Ebonized hardwood, Rosewood, or Sheesham. The light pieces are made of Boxwood. The pieces all have felt bottoms. Typical to fine wood, the grain and color may vary slightly from piece to piece. Treat them as you would fine furniture. Avoid leaving them in direct sunlight and store them in a humidity stable area.
These pieces are weighted. The smaller pieces contain lighter weights, while larger pieces have heavier weights. The entire set weighs approximately 3 1/4 pounds.

We suggest using a board with squares from to 2" to 2.25". Complete set of 34 pieces - extra queens included. King Height: 3 3/4"
King Base: 1 5/8"
King Weight: 52g
Weighted?: Yes
Extra Queens?: Yes
---
Share this Product
---
More from this collection