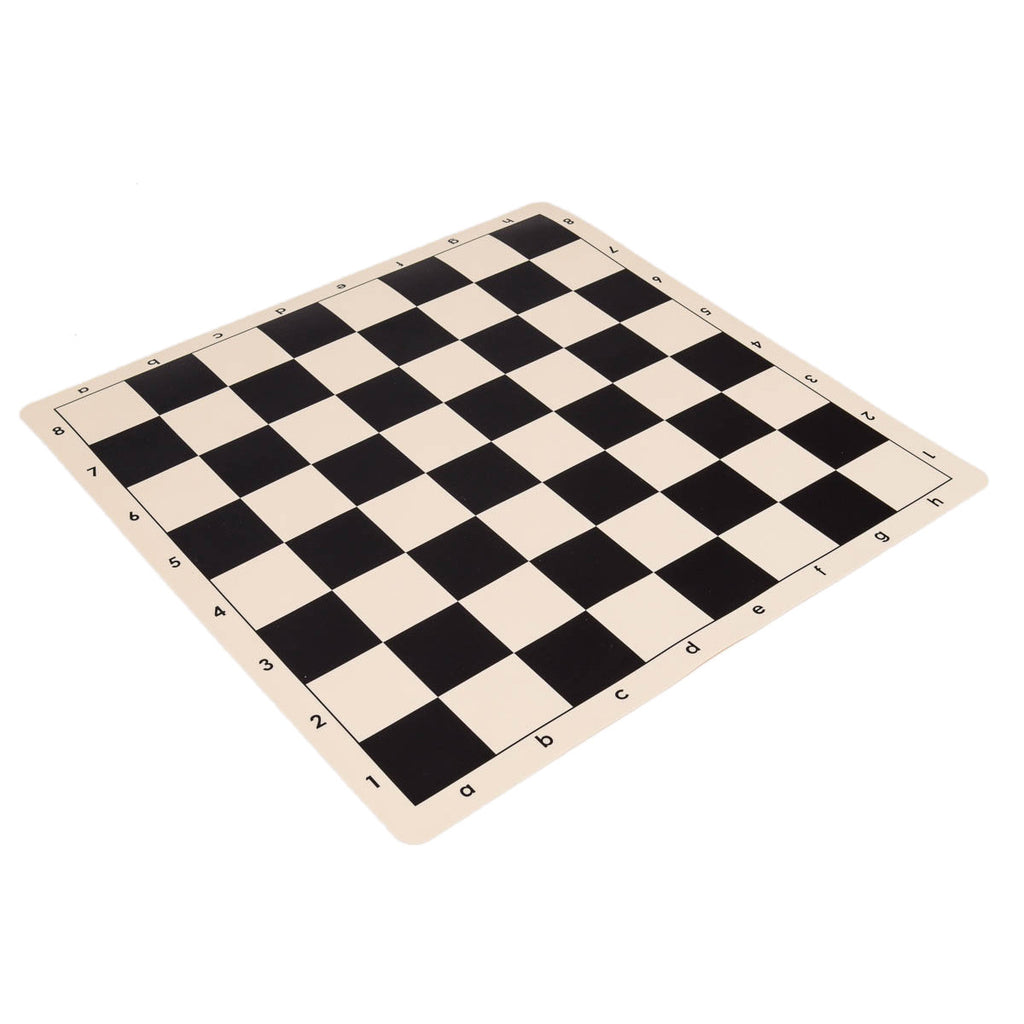 Silicone Chess Board - Black
---
This silicone chess board is one of the more unusual chess boards we have carried. It is made of smooth silicone, which produces a rubber-like board that is very flexible. Because of this it will lay perfectly flat no matter how you have rolled or folded it up.
Due to the nature of printing on silicone the colored squares may have slight variations of color in them--much like denim, or linen. The boards measure 19 1/2" inches and have 2 1/4" inch squares.
This unique silicone board has notation comes in four colors--denim blue, black linen, dappled green, and deep red. The board can be wiped clean with a damp cloth and spilled liquids will not penetrate it.
These boards are sure to cause inquiring glances and even a few requests to feel the board wherever you choose to show it off. Board Size: 19½" x 19½"
Square Size: 2¼" x 2¼"
Board Material: Silicone
---
Share this Product
---
More from this collection