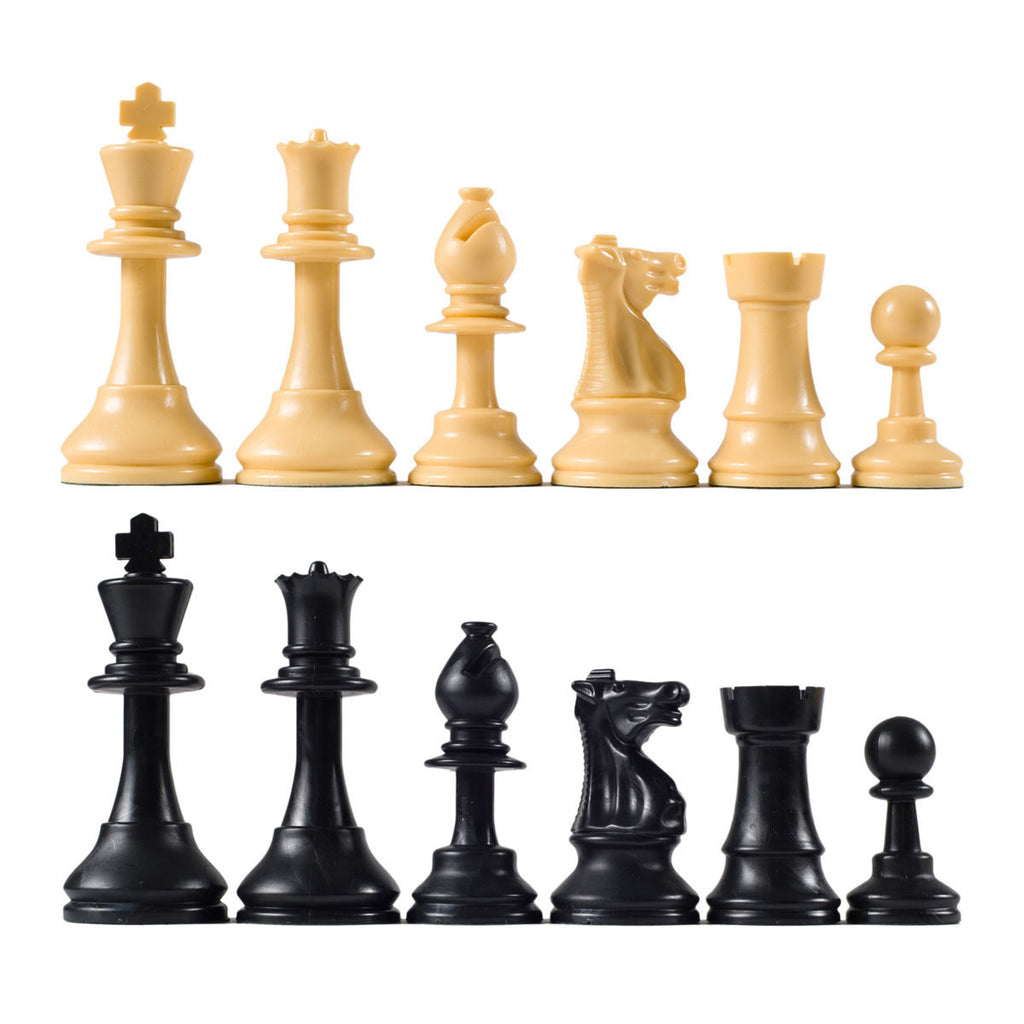 ---
Our Quality Club Chess Pieces now come with an extra queen of each color as well as the complete chess set of light and dark pieces. These pieces are the same style as our Basic Club Pieces but are solid plastic. The set is a little heavier than our previous Quality sets and is the only set we carry that is solid plastic so it can withstand the toughest abuse from kids and tournament or club players.
These pieces meet all tournament standards. The King stands at 3 3/4 inches and has a 1 1/2 inch base, making this set regulation size in every way.

The green felt paper on the base helps the pieces to glide smoothly on any type of board. No chess player or club should be without a set of these Quality Club Chess Pieces.
* Complete set of 32 chess pieces plus extra Queen of each color to total 34 pieces.
* Solid plastic
* Meet all tournament standards
* See Product Specifications for size and weight of pieces King Height: 3¾"
King Base: 1½"
King Weight: 29g
Weighted?: No
Piece Material: Plastic (Solid)
Extra Queens?: Yes
---
Share this Product
---
More from this collection