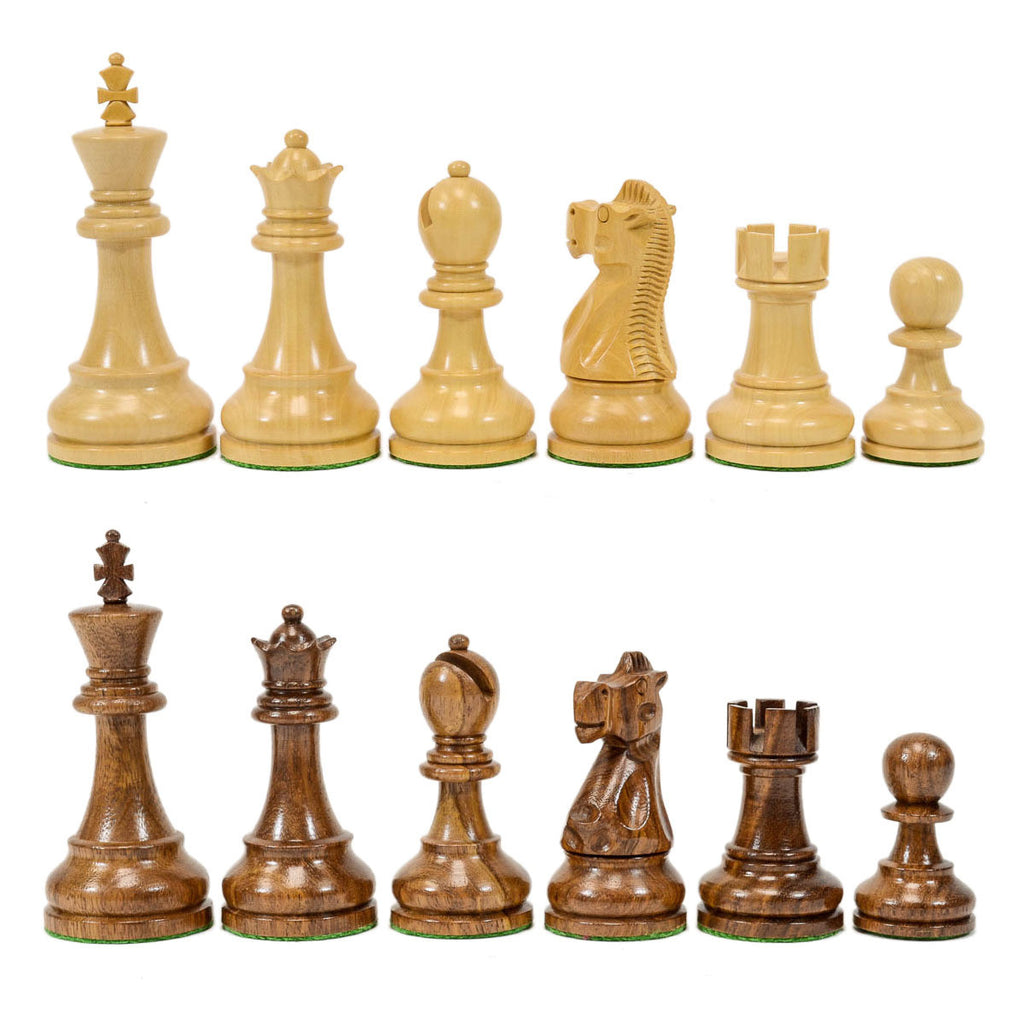 Reykjavik Chess Pieces - Sheesham
---
Do you play like a Grandmaster? Maybe not just yet—but you can own a set of chess pieces that are like the pieces Grandmaster Bobby Fischer used to beat reigning World Champion Grandmaster Boris Spassky in Reykjavik, Iceland in 1972.  The chess set that was used during this historic chess match –the Reykjavik Chess Set--was produced by the famous Jaques of London, the game company that also first introduced the classic Staunton chess pieces.
This 1972 match, in which Bobby Fischer and Boris Spassky battled for the World Chess Championship, is arguably the most widely followed chess match in history. It was particularly striking that this match took place during the "cold war". Although Fischer lost the first 2 games, he fought his way back and soundly defeated Spassky. This feat ended the Russian dominance of Chess.
Now you can own a Reykjavik Chess Set at a most affordable price. These beautiful reproduction pieces are available in ebonized hardwood, rosewood, or sheesham dark pieces with matching boxwood light pieces.
The set comes with a 3 ¾ inch King and handsome knight that stands 2 ¾ inches. The Rook has especially deep ramparts and the Queen has a moderate crown, making it less susceptible to chipping off one of the eight points.
Beautiful historic set
Extra Queens
3 ¾" King
Rosewood, sheesham or ebonized boxwood
Felt Lined bottoms on all pieces
Weighted wood pieces
---
Share this Product
---
More from this collection