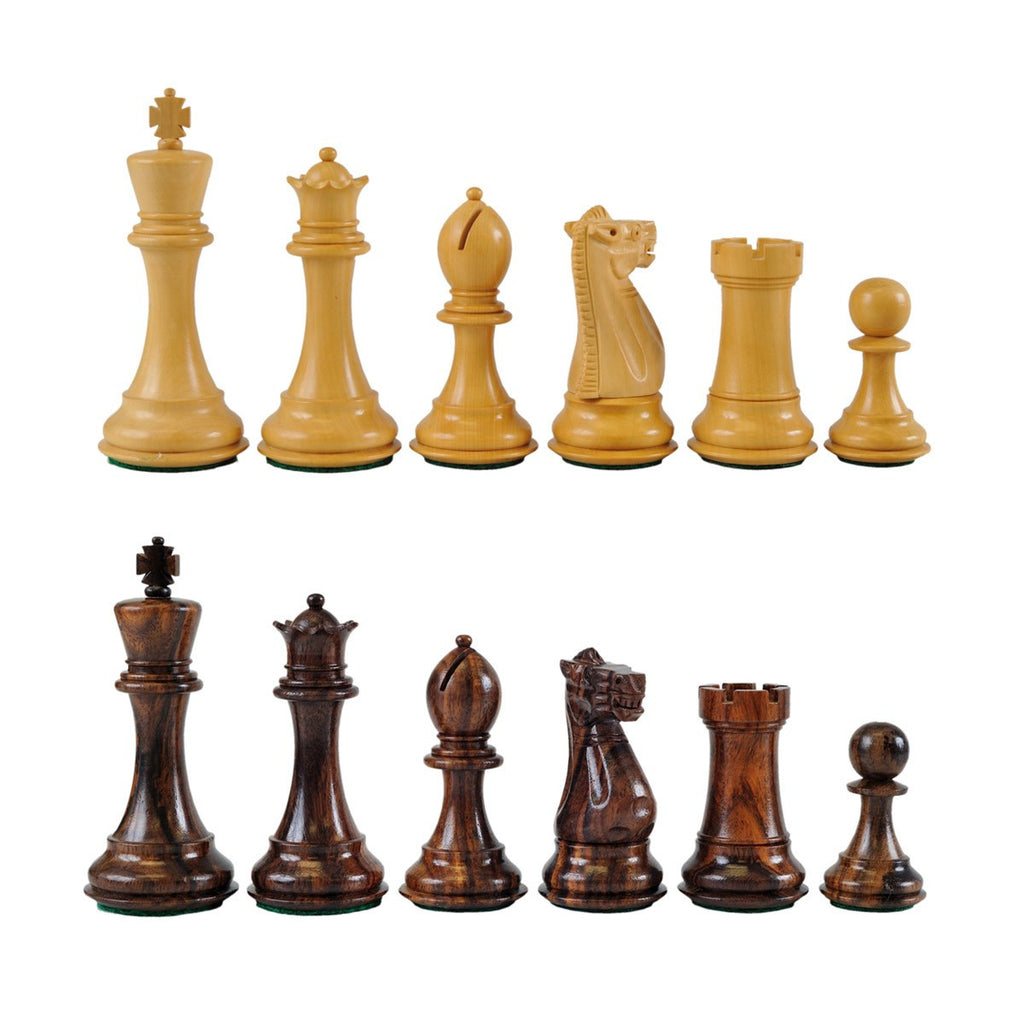 St. Petersburg Chess Pieces - Rosewood
---
In St. Petersburg, Russia, 1895 was a pivotal year for chess. Five of the world's most talented chess players came together in what is known as the St. Petersburg Tournament of 1895—by invitation only of course! The results solidified Emanuel Lasker in his position as world chess champion.
The St. Petesburg Chess Set's turn-of-the-century design was originally created to commemorate the St. Petersburg Tournaments by the famous Jaques of London, the game company that also first introduced the classic Staunton-style chess pieces.
Now you can own a St. Petersburg Chess Set at a most affordable price. These beautiful commemorative pieces are available in Sheesham, Ebonized boxwood and Rosewood. We recommend a 2" to 2 1/4" square on your playing board. The set weighs in at approximately 2.5 pounds.
Beautiful historic set
Extra Queens
3 ¾" King
1 1/2" king base
53g (1.9 ounces) king weight
Sheesham, Rosewood, or Ebonized Boxwood
Felt Lined bottoms on all pieces
Weighted wood pieces King Height: 3 3/4"
King Base: 1 1/2"
King Weight: 53g
Weighted?: Yes
Extra Queens?: Yes
Set Weight: approx. 2.5 pounds
---
Share this Product
---
More from this collection